Even though my teaching experience spans many years in both NSW and Victoria, I have never lost my inner passion to both teach and learn.
INTRODUCTION
In NSW, my teaching centred on involvement with the English faculty. I taught gifted and talented students from Year 7 to Year 12. I particularly enjoyed challenging and extending the "high flyers" in preparation for their final HSC. No less rewarding, however, were the low achievers. For three years, at Picton High School, I taught one particular class of "difficult and unwanted" students, in an effort to light just a spark of interest in learning. I felt totally aglow when a Year 12 student claimed he had no time for Shakespeare, and then found himself revelling in reading aloud the role of Macbeth. I felt quite humble when one particular student, on securing an elusive apprenticeship, wanted to share a snack of chips and coffee with me to celebrate.
NSW experiences mainly included the rewards and heartaches of teaching English. Victoria has given me the opportunity to build on my teaching, by learning new avenues of teaching. In Victoria, I have taken the opportunity to adapt my English teaching skills to the VCE, by teaching Years 11 and 12 English; but also I have practised other subject areas. (My degree spans a range of teaching subjects, including a double major in English Literature and units in Classical Literature, Modern History and Geography). Even though, initially, I was locked into the contract system cycle since moving to Victoria, I have turned this "negative" into a positive by learning a range of new teaching ideas and methods.
PUBLICATIONS
BLAKE EDUCATION - ACHIEVE SERIES - INSTANT LESSONS
Originally written for the English education system, I adapted these for an Australian context
1. Developing Writing - includes my poem Planes Flew On
2. Reading For Meaning - includes an excerpt from my drama script Battle of the Bands + my poem Traffic Lights
3. Using Phonics
4. Punctuation
·
At Picton High School in NSW
On numerous occasions, in the 1990's, I was required to fulfil supportive duties and to relieve the Head of English when he was on long service leave. These duties were necessitated with the rapidly growing numbers of the school and the ongoing requirement of the NSW Education Department to upgrade the English curriculum.
(a) I was on the steering committee for developing a new English curriculum for the junior high school years. The aim was to balance traditional texts with "teenage issues" texts. My role, in particular, was to research and recommend texts by Australian writers AND to explore the use of multicultural texts.
(b) I was involved in team teaching senior texts. My teaching load involved 2 Year 12 classes and 1 year 11 class. My role was two fold; to develop a programme of study over two years and to select a special unit of study in the programme that would be taught as a unit by all senior Literature teachers; to develop a programme of study and assessment for my advanced English Literature class.
(c) I inititiated a gifted and talented presence at the school. I was on the gifted and talented steering committee and was the school representative in the Campbelltown region. I ran many gifted and talented workshops for the region at the school - in after school hours. These workshops often involved inter-curricular skills - drama script, choreography and performance + videoing. ·
Regional sharing of resources and teaching power were recognised as a beneficial way to implement these programmes. "Minds in Motion" was a programme initiated between high schools in the Campbelltown area of south west Sydney and the University of Western Sydney.
(d) Representing Burnside, I managed an after schools study group for struggling students.
· At Robert Townson High School in NSW
(a) A special Year 9/10 English programme was being trialled at the school. As a teacher of the top Year 9 and 10 English classes, between 1997 and 1999, my role was to develop an advanced English programme, in preparation for the Year 10 School Certificate. The Year 9 programme involved a new unit of study integrating History/Geography/Environment issues. The Year 10 programme continued this unit of study, and included issues extending from Science discoveries (such as stem cell research and application) to Economics concepts.
(b) When I was awarded my Advanced Skills Teacher status, my role included a special focus on boys' education. In practice, I was required to scan texts on the junior English curriculum and to recommend alternative texts, when there seemed to be a weighting to 'girly' interest areas. My comments on particular texts were stored on a school computer database.
~~~~~~~~~~~~~~~~~~~~~~~~~~~~~~~~~~~~~~~~~~~~~~~~~~~~~~~~~~~~~~~~~~~~~~~~~~~~~
· In Victoria, I began by surviving the contract system. Even though I had permanency status (earned and marked by certificate in N.S.W.,) that was not recognised in Victoria. Further, my Adanced Skills Teacher status was not recognised. But I turned this apparent negative into a positive by exploring new ideas and practices within the varied school systems I experienced.
I have been particularly involved in initiating parallel and inter-curricular programmes.
(a) Pembroke Secondary College
– presented workshops on techniques for teaching boys with learning difficulties
- involved in a steering committee to present a plan for an integrated, junior English curriculum.
- debating co-ordinator – This role included preparing a Year 10 team to participate in the DAV debating for the Tintern region and organising inter-class debates in the junior school.
- team-teaching units of work to senior English classes.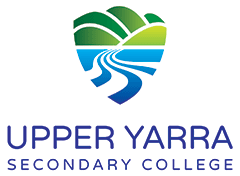 (b) At both Upper Yarra Secondary and Mordialloc Secondary, I initiated an elective entitled Myths and Legends, integrating SOSE and English perspectives. This elective suited the talented Literature students, who wished to develop an understanding of literary references. The course aimed to enhance the students' appreciation of senior literature texts. This elective also attracted less able students who simply enjoyed fantasy. Many students took a greater interest in both Ancient History studies and Classical Literature.
(c) At Mordialloc Secondary, I contributed areas of study to the newly-created elective Golden Heroes. This elective embraced all subject areas, offering the students the opportunity to develop a project on any outstanding personality, connected with any study area. I negotiated with all departments – from English to Sport to Music - to help develop the programme.
(d) Haileybury (Keysborough) marked my last experience with the intimidating contract system and my first experience with a private school. In just one year there, I established a vibrant creative writers group keen on entering regional and state writing competitions. I was also coach of two table tennis teams (after school) and watched them in their Saturday morning tournaments. My brief contract time at Haileybury was exhilerating, where positive team effort, support and willing sharing of resources made this school a wonderful environment in which to work.
(d) At Casey Grammar - a permanent position at last - English Co-Ordinator for 3 years.
I have taken a particular interest in exploring the possibilities of the internet and developing electives.
OneNote - for storing all my lessons, document resources and weblinks
BLOGS - Teen Waves + Grammar City + Songlines on the Winds (poetic book reviews and linked to Goodreads)
Electives - Myths and Legends + History Mysteries + Media Madness. I am now embarking on Digital Photography and Filmmaking in the new year.
Edmodo - A wonderful discovery, where connecting with other teachers on an international scale meant stimulating, new perspectives on teaching + a treasure trove of resources.
Final Comments
My teaching experience involves not only an awareness of current and future curriculum trends, respecting aims and values, but the willingness to enhance the curriculum. I incorporate internet-based lessons into my programmes. In all schools, I have endeavoured to keep the English and History curriculums "alive and fresh" for both students and teachers.
I can never forget a moment in NSW…
One of my low-achieving, Year 10 English students won a school Poetry competition… Poetry gave him the opportunity to freely express ideas…
Other students were amazed…in awe…some high achievers were maybe a little jealous…
But ultimately, this student earned a new respect among his peers…
A new sense of pride and respect for himself…
Find the strength of the individual student…
And anything is possible…