This page highlights some of the key educational experiences and accomplishments from my career as an Assistant Superintendent, Principal and Instructional Coach. Creating a strong foundation for learning that was focused on student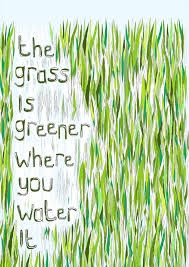 achievement, there are several items that I would like to highlight which include:
Kindergarten Academy: Designing a program that allows students a full day experience for a reduced cost with higher assessment results(MAP).
PCS Walkthrough and Rubric (Danielson Framework): Developed a common language and based walkthrough on "Framework" to prepare teachers and administrators for PGES implementation.
Further Falmouth: After holding community forums and presenting to stakeholders in a variety of settings, I presented the "brutal facts" of the challenges in front of our teachers and students. Students were growing but it wasn't enough to close the gap and the need for after school and summer programs is critical to support our students and reduce barriers for learning. I led a team in writing 21st Century Grants to provide funding. When we missed receiving the grant by a few "points", several stakeholders(including GCIPL Parents and the Falmouth Mayor) embraced this idea and worked with our community to purchase a building to offer free tutoring, meals and many other services for kids. AMAZING!
21st Century Learning: Teams from each school worked with me to "persevere" one more time and try again to write a grant to support the critical need of providing support for our students. I am excited to say that we experienced success and received $650,000 to support our students! Further Falmouth will be a strong partner for our future 21st Century Learning Center!
Schools of Success: As a principal, I fostered service learning/project based learning as an essential element of our school culture. Students were truly engaged in their learning and they initiated projects on a regular bases. The school's work with service learning was recognized as one of 10 in the Nation for "Schools of Success" and received $10,000 for future work.

HONDURAS Training Pictures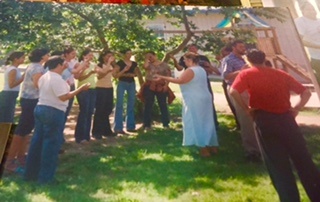 HONDURAS TEACHER TRAINING TEAM: Led a teacher training team that delivered professional learning to bilingual schools in San Pedro Sula and La Ceiba. In Honduras, the majority of students who learned English were from affluent families. In order to break the cycle of poverty, these two schools were created to give students who lived in low-income situations the opportunity to learn a second language. A key part of the schools success was preparing teachers with the needed skills to teach. I worked with a team and translator to provide sessions on lesson planning, classroom management and differentiation. This opportunity allowed me to see ,first hand, how fortunate we are as educators to have the resources and support that we do in Kentucky.
Presentations/Professional Learning Opportunities:
KASA: Early Childhood, Building A Culture of Success, Service Learning/Project Based Learning
KASS and KSBA: Creating a Vision and Mission Statement, Building A Culture of Success,
NWEA Conference: Growing Learners: Goal Setting for Students
National Board Cadre Co-Director for NKCES
KASA Governance Committee and Principal Design Team
Action Team 1: Co-Director for Summer Learning
Numerous workshops on topics such as: Summer Learning, Early Childhood, Differentiation, Covey-Time Management, Retreat Sessions to include topics of focus, Goal Setting, CASL Model, Common Core Standards and building Common Assessments, Formative Assessment, PGES(theory and application), Reading Workshop(KDE Series), Building a Classroom Climate, Service Learning, College and Career Ready for SBDM Councils, Developed and Led PD Academy for Campbell County Schools(4 years) and for Pendleton County Schools(3 years).
---