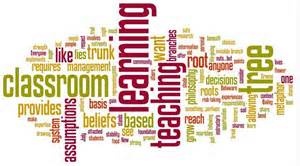 WEBPAGE RESOURCES: Mrs. Razor's Resources for PGES
(1) PGES: Designed certified evaluation plan and worked with 50/50 committee for the past four years. Designed and provided training for all staff on components and implementation of PGES. This included hosting work sessions for principals so that they could be supported in implementation.
(2) TEACHSCAPE CERTIFICATION: I went through the process to be Teachscape Trained so that I could more effectively support principals and assistant principals in this process. I oversee the certification and recalibration process for Pendleton County Schools.
(3) TPGES: Designed walkthrough instrument and Rubric that was aligned to Danielson Framework in order to provide a common language and prepare educators for the transition to the new system.
(4) OPGES: Led Pilot and incorporated this framework into our current C.E.P. for the 2015-16 school year.
(5) PPGES: Supported principals and superintendent through this process which included an overall training, along with on-going support to build capacity. Principal work sessions were held to guide them through goal setting and creating their own Professional Growth Plan.
(6)CIITS: As the district lead for CIITS, I provided training and on-going support for the requirements of PGES. I worked with KDE to resolve issues in the Educator Development Suite and trained/supported administrators in using the tool.